Who would you like to thank this year?
Corporate Gifts and Hampers
Take advantage of our bespoke service with a personalised message and direct delivery.
After another unusual year, say thank you to your valued personnel and clients with an extra-special gift from LillyPuds. We offer a variety of gifting options as well as the opportunity to create your own tailor-made present.
Read on for our "off the shelf" options or for that extra special gift, please contact us directly to discuss your tailormade requirements.
Christmas isn't really Christmas without a LillyPuds pudding!.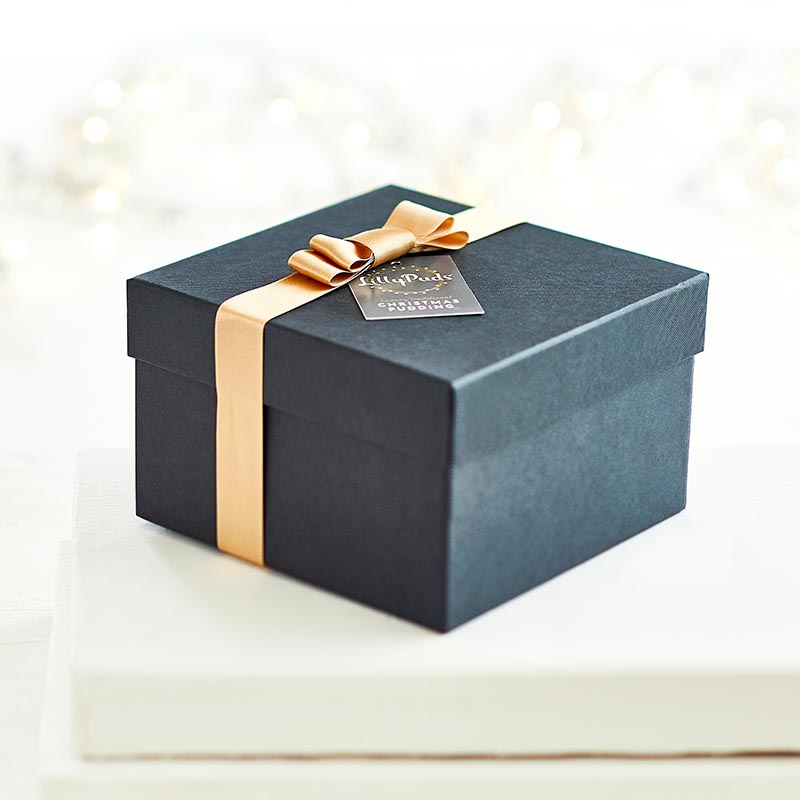 Luxury Christmas Pudding laced with Brandy
LillyPuds Traditional Christmas pudding recipe laced with extra brandy and presented in a china basin beautifully packaged in a luxury box finished with a ribbon and gift tag ready for you (or us if you ask nicely!) to handwrite a special note.
£35.00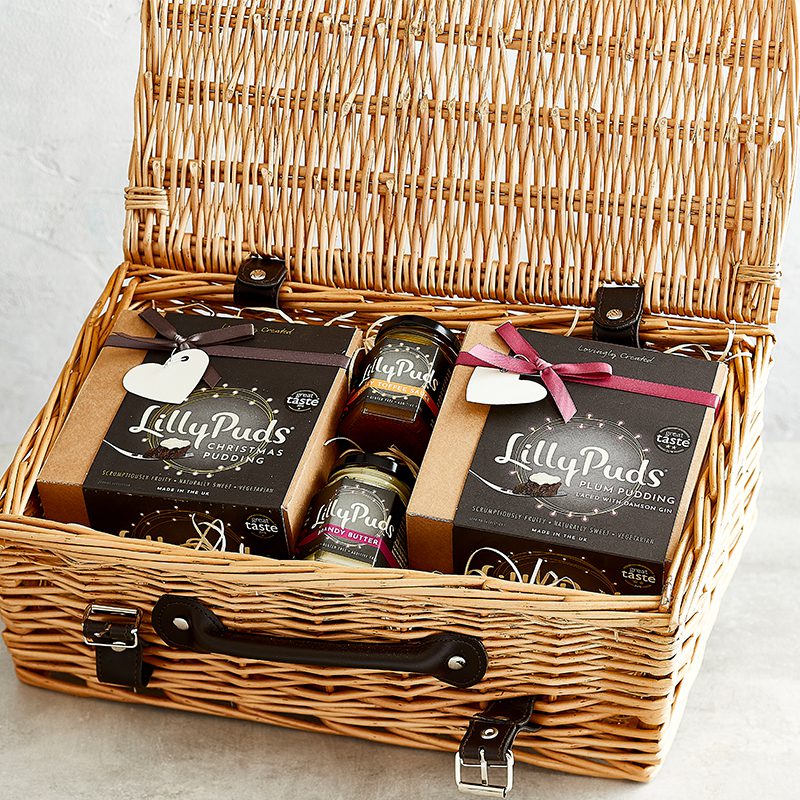 LillyPuds Christmas Selection
A delightful mix of our LillyPuds 2 Star Great Taste Awarded Plum Pudding with Damson Gin and a LillyPuds 1 Star Great Taste Awarded Premium Traditional Christmas Pudding, complete with our scrumptious  Brandy Butter and our sweet Sticky Toffee Sauce – all presented in a traditional wicker hamper.
£39.00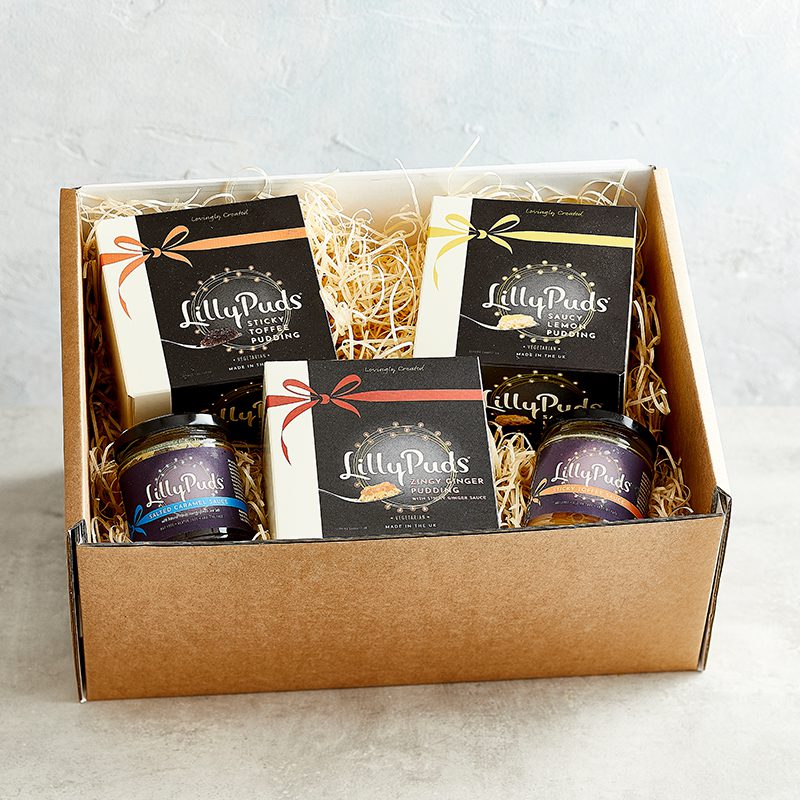 LillyPuds Saucy Selection
A trio of saucy sponges plus our special salted caramel and sticky toffee sauces – the perfect selection for pudding lovers at any time of the year!
£35.00
Our Delivery Options
Your gifts can be sent directly to you or the recipient(s) – just let us know which week you would prefer the gifts to be sent.
To avoid disappointment, we ask you to avoid the last week before Christmas day.
Personalised Message
If you would like to include a personalised message with each gift or perhaps your own Christmas Card, we are happy to add to each delivery at no extra cost.
Trust LillyPuds this Christmas
Our aim is to provide a professional, easy and reliable service to ensure your gift is delivered in perfect condition and on time.
Contact
We love to chat Christmas and puddings so for further information and to discuss your options and requirements please contact Anne on 07950 399522 or email us at sales@lillypuds.co.uk – we would welcome the opportunity to work with you to create a Christmas to remember.