GREAT TASTE AWARD-WINNING CHRISTMAS PUDDINGS!
Luxury Traditional – 2* Great Taste Award 2021
Premium Vegan & Gluten Free and Gluten Free – 1* Great Taste Award 2021
LillyPuds Exciting Range of Gifts and Hampers 
Discover LillyPuds Christmas Puddings
The Proof Is In The Pudding
The Great British Favourites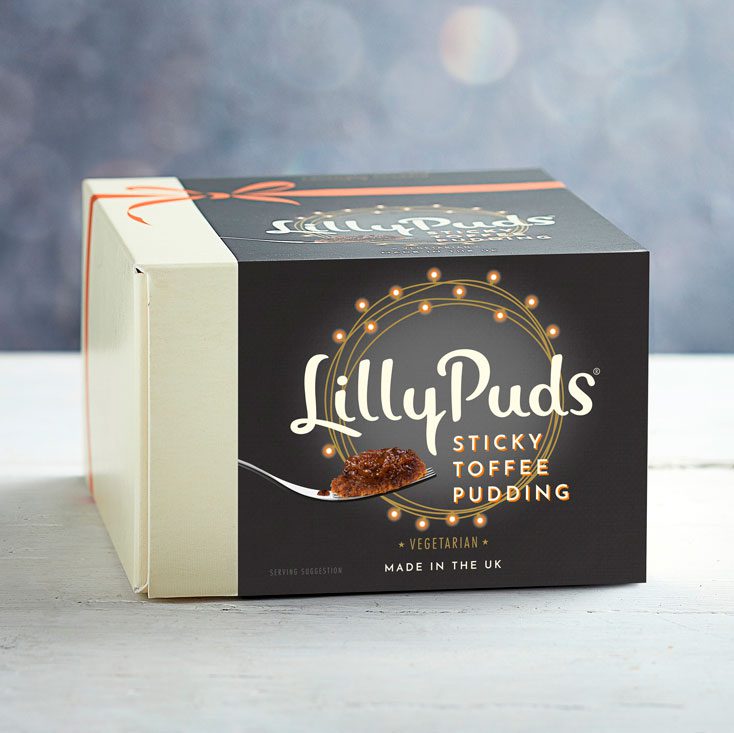 Sticky Toffee Pudding
LillyPuds Sticky Toffee Pudding – finest dates blended with butter and finished with a sticky toffee sauce.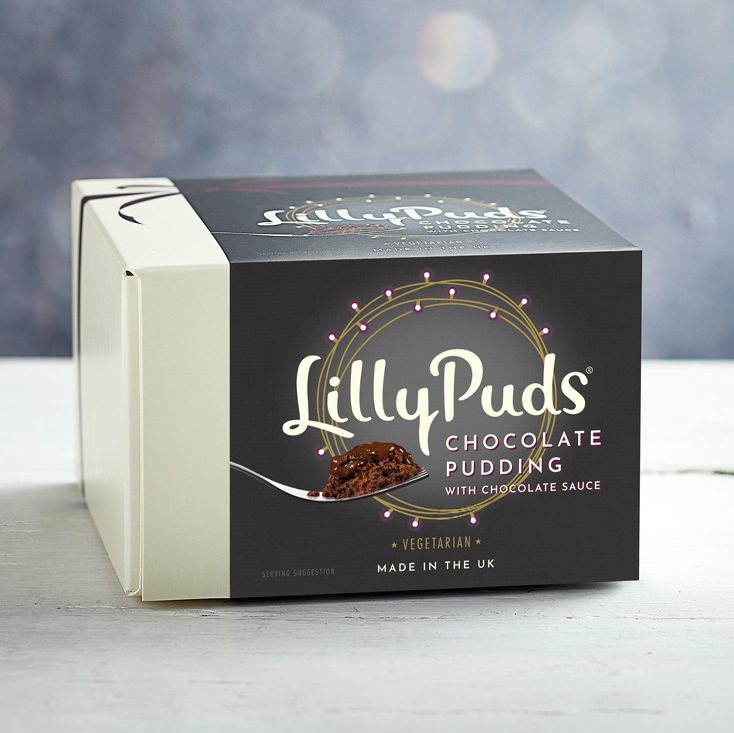 Chocolate Pudding with Chocolate Sauce

LillyChocolate Pudding with Chocolate Sauce – a luscious rich chocolate sponge topped with a delicious chocolate sauce.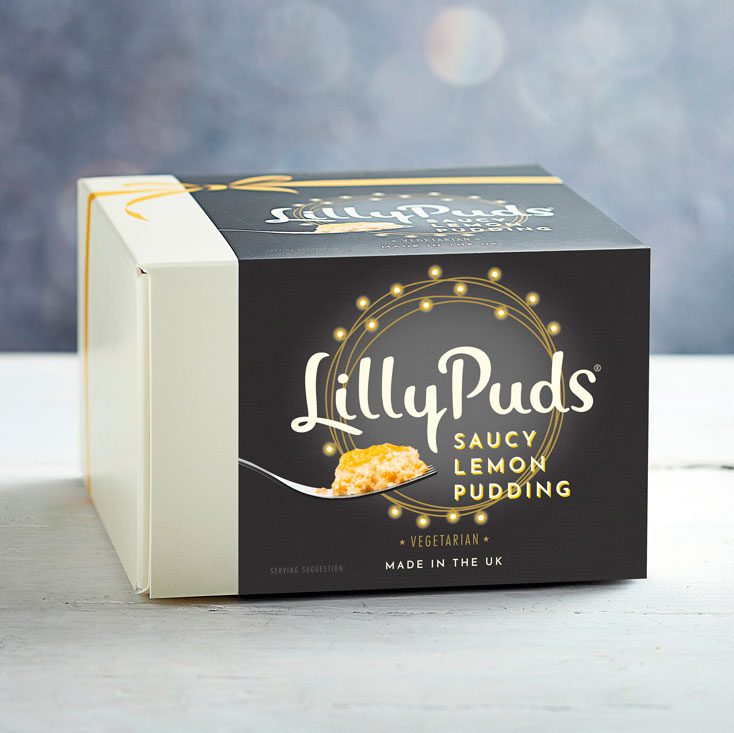 Lemon Pudding with Saucy Lemon Sauce

LillyPuds Lemon Pudding with Saucy Lemon Sauce – a light buttery sponge topped with a lush lemon sauce.
At LillyPuds we work hard to ensure our products are free from unnatural ingredients wherever possible. There is no need to add unnatural products when perfectly natural ingredients are available.
Our Christmas puddings are made with a locally sourced gluten free and vegan ale, the Brentwood Brewing Company Chockwork Orange Beer – a classic 'old ale' style which compliments the pudding mix perfectly.
So what makes a LillyPuds Christmas Pudding so scrumptiously light and fruity? With no mixed peel, over 50% fruit and less added sugar and flour, a LillyPuds naturally sweet Christmas pudding is a festive delight.
LillyPuds Christmas puddings, Traditional, Gluten Free and Plum Pudding are suitable for vegetarians and contain no milk ingredients. Our puddings also only contain responsibly sourced palm oil.
So, say goodbye to a dark, heavy Christmas pudding and say hello to a scrumptiously light and fruity LillyPud!
Heavenly Gluten Free & Vegan Puds
So often, gluten free products can be dry and unpalatable – not a LillyPuds Gluten Free Pud!  The Gluten Free and Vegan (also Gluten Free) recipes are a slight adaption of the premium Christmas Pudding mix, preserving the light and fruity texture.   So, these LillyPuds puddings do not compromise on taste and texture – a delicious blend of over 50% fruit, just 5% added sugar, less flour, no mixed peel all gently folded together with gluten free ale and brandy. 
Festive delights to be enjoyed by all diners not just those with dietary needs.

"On my list for next Christmas"
"The Christmas pudding was a great success…it was delicious, we thoroughly enjoyed it. It'll be on my list for next Christmas."

"The gluten free Christmas pudding has been the best Christmas pudding that I have ever eaten. I don't usually eat Christmas pudding but this one has changed how I feel about them."

"Fantastic pudding, loved every bit of it"
"What a fantastic pudding, we loved every bit of it, the best Christmas pud I've ever had."

"Best I've tasted since becoming coeliac"
"I received one of your GF puddings as a present and it was by far the best one I've tasted since becoming coeliac. So, many thanks to your team! "
There is no doubt, gin has undergone an amazing resurgence over the past years.It was time to seize the moment and develop a LillyPuds Plum Pudding laced with fruity damson gin. Finest sultanas and raisins are blended with walnuts, stout, prunes, apple, brandy and sloe gin with the pudding finally generously laced with a fruity damson gin. The LillyPuds yummy Plum Pudding is scrumptiously light with a soft fruity texture complemented by the fruity gin.It is also suitable for vegetarians and does not contain any dairy ingredients.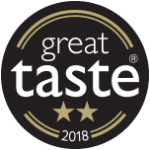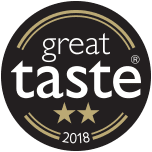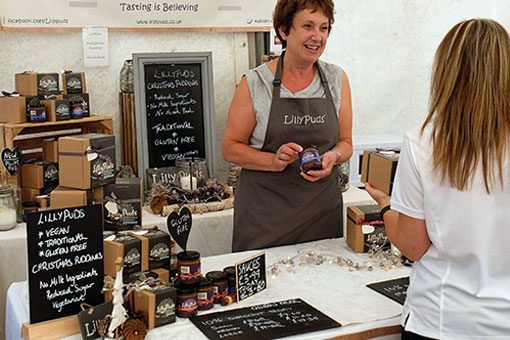 LillyPuds will be attending events all around the south of England this year.  On our events page we have details on where you can find us.  This list may be updated, so make sure to check back for the latest events.  We look forward to meeting you!